The FlexPrint Line of Printers
The FlexPrint line of Flexographic printers offer the highest quality printing on Tyvek®, paper and film with patented geared "s" wrap design for pinpoint registration.
An open cavity Doctor Blade maintains ink viscosity with no evaporation, allows printing of finer type and bar codes, reduces odors and eliminates cost and maintenance of fountain rolls.
FlexPrint's unique mag-align magnetic back plate system allows for quick plate changes, accurate placement, and eliminates costly spare print cylinders and machine down time.
An open cavity InkWell is standard equipment, and provides a no mess, maintenance free method for press ready ink and daily cleanup.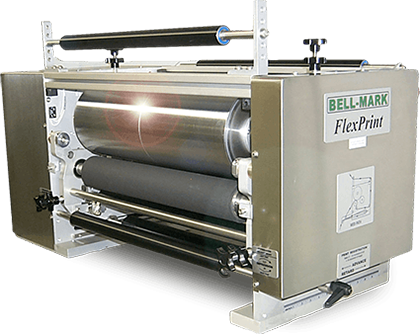 Reverse Printing ● Scannable Bar Codes ● Two Color Printing ● Product Identification ● Company Logos ● Product Instructions ● and more...