InteliJet TS 

X
for Semi-Automatic Bag Loader
.
Traversing, Thermal Inkjet Print System for your Semi-Automatic Bag Loader
The IP67 rated InteliJet TSX for Semi-Automatic Bag Loader system make registering code dates easier than ever. User-friendly design provides quick operational speeds of up to 40 cycles per minute without impeding user operation. Increase output while providing legible prints on every package.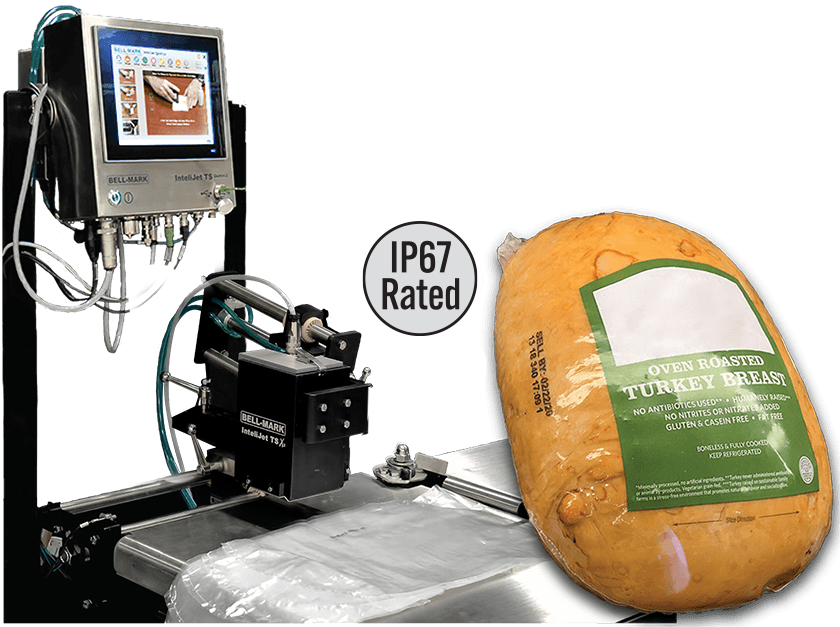 Traversing Path allows for uninterrupted bagging with operation speeds up to 40 cycles per minute!