InteliJet
TS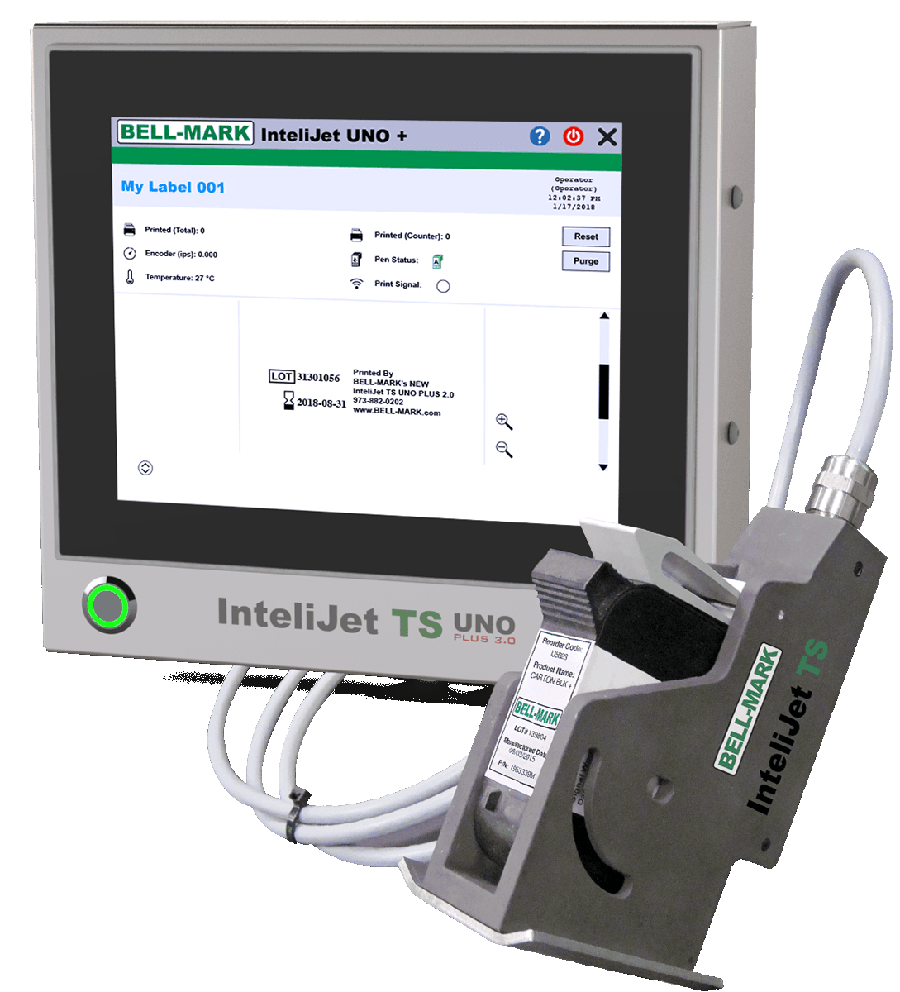 High Resolution Printing
Proven & Dependable Performance
The InteliJet TS

all-in-one print head and touch screen user interface give you a simple, yet incredibly powerful way to print using up to 4 1/2" print heads with minimal effort. The system allows you to be up and running within minutes.
Using BELL-MARK's proven and highly reliable print solutions based on HP technology, the InteliJet TS

is the ideal product for serialization, barcodes, and human readable printing.
No mess, no maintenance HP and

BELL-MARK

technology
Rugged industrial design for the most demanding installations
Variable and fixed data capability
SQL Database connectivity
Onboard job creation
Networkable - can be connected to company network