EasyPrint 
III
The newest advancement in a successful series
Our new EasyPrint sets new standards for packaging printing. Continuous or Intermittent mode, speed, print resolution, installation position; there are no limits. Therefore, our new product line EasyPrint III  is nothing more than the logical continuation of a success story.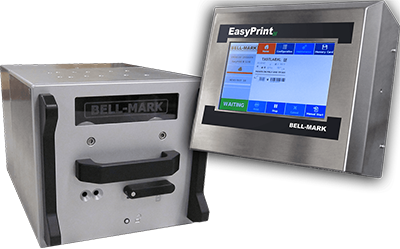 Print code dates, logos, barcodes and more on a wide range of materials.
Dual Stepper motors for ribbon drive / take-up.
Intermittent and continuous mode freely selectable.
Display of remaining transfer ribbon for quick ribbon changes.
Optimal transfer ribbon usage.
All common interfaces for fast data exchange.
Intuitive graphical user interface with icon buttons.
WYSIWYG display with preview for verifying the layout.
7" touch-screen color display
Barcode Shaving
EasyPrint III
Control Unit
The control unit of the EasyPrint III  features an intuitive user interface with icon buttons and a 7" color touch-screen display with preview for layout verification. This makes it very easy to keep control over the print configuration.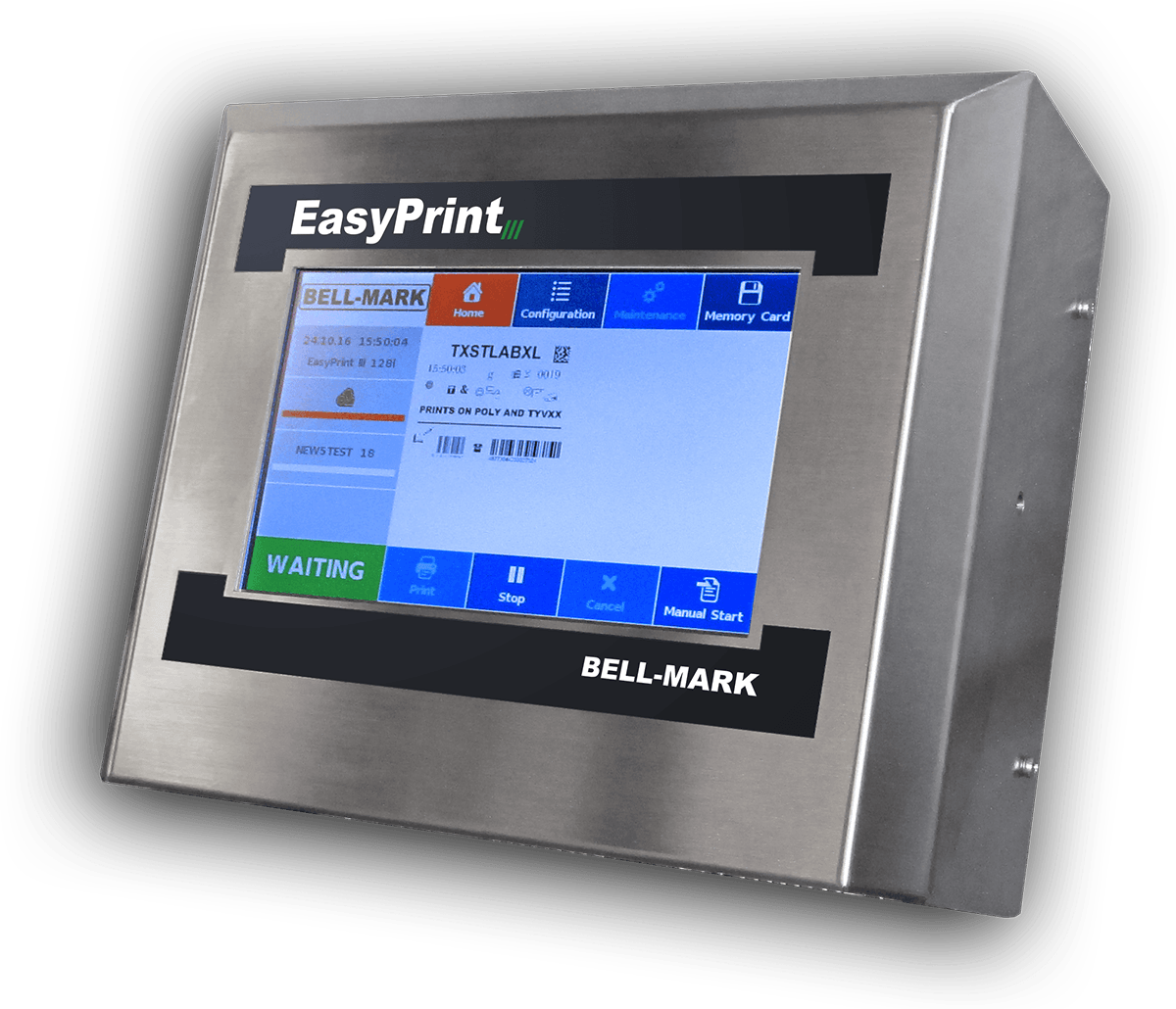 EasyPrint 

III
Features
Continuous Mode
When printing continuously, the print head stands still while the packaging foil is guided through. Printing takes place during the operation of the packaging machine.
Intermittent Mode
When printing intermittently, the print head moves over the foil in order to move back to initial position. Printing takes place while the machine is at a short standstill.
Bracket System
Our bracket systems permit an uncomplicated integration in your packaging line. The newly positioned return pulleys and the registration unit can be mounted on all sides, offering a broad scope of variation.
Left & Right Version
EasyPrint III offers the bracket systems as a left-mounted and right-mounted variant. Horizontal and vertical mounting is virtually unlimited, providing maximum flexibility.
Left (EP40002L)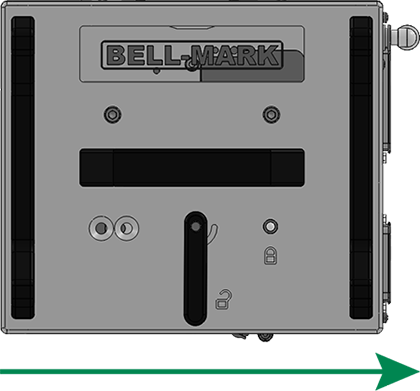 Web Direction
Right (EP40002R)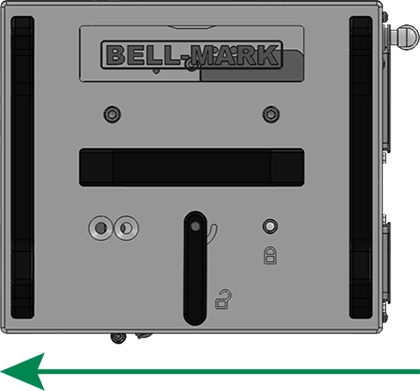 Web Direction

Specifications
Printing
EasyPrint III 53""
EasyPrint III 128
Print Width
Max 53.3 mm
Max 128 mm
Print Length
Continuous Mode
6000 mm
Intermittent Mode
75 mm
Continuous Mode
3000 mm
Intermittent Mode
75 mm
Print Speed
Continuous Mode
50 - 800 mm/s
Intermittent Mode
50 - 600 mm/s
Continuous Mode
50 - 450 mm/s
Intermittent Mode
50 - 600 mm/s
Back Speed
Intermittent Mode Only: Max 600 mm/s
Resolution
300 DPI
Interface
Serial
RS-232C (max 115,200 baud)
USB
2.0 High Speed Slave
Ethernet
10/100 Base T, LPD, RawIP-Printing, DHCP, HTTP, FTP
2 x USB Master
Connection for external USB keyboard and memory stick
Connection Value
Pneumatic Connection
Minimum 6 bar dry and oil-free
Nominal Voltage
110 - 230 V / 50 - 60 Hz
Nominal Current
230 V / 1.5 A - 110 V / 3 A
Fonts
Font Types
6 bitmap fonts | 8 vector fonts/TrueType fonts | 6 proportional fonts | more fonts on demand
Character Sets
Windows 1250 to 1257, DOS 437, 850, 852, 857 | All West and East European, Latin, Cyrillic, Greek and Arabic characters are supported | more character sets on demand
Bitmap Fonts
Size in width and height 0.8 - 5.6 | Zoom 2 - 9 | Orientation 0°, 90°, 180°. 270°
Vector fonts/TrueType fonts
6 BITSTREAM® fonts | Size in width and height 1 - 99 mm variable zoom | Orientation 360° in steps of 90°
Font Attributes
Dependent on font type - bold, italic, inverse, vertical
Character Spacing
Variable
Bar Codes
1D Bar Codes
CODABAR, Code 128, Code 2/5 interleaved, Code 39, Code 39 extended, Code 93, EAN 13, EAN 8, EAN ADD ON, GS1-128, Identcode, ITF 14, Leitcode, Pharmacode, PZN 7 Code, PZN 8 Code, UPC-A, UPC-E
2D Bar Codes
Aztec Code, CODABLOCK F, DataMatrix, GS1 DataMatrix, MAXICODE, PDF 417, QR Code
GS1 Bar Codes
GS1 DataBar Expanded, GS1 DataBar Limited, GS1 DataBar Omnidirectional, GS1 DataBar Stacked, GS1 DataBar Stacked Omnidirectional, GS1 DataBar Truncated
All bar codes are variable in height, module width and ratio | Orientation 0°, 90°, 180°, 270°, check digit and human readable line optional