InteliJet
TS
Small Character Thermal Inkjet Printers for Marking and Coding Applications
Easy Installation, Zero Maintenance and Extreme Versatility make the BELL-MARK InteliJet TS line of printers the ideal solution to deliver high-quality:
Variable Data
Logos
Graphics
Lot Numbers
Date Codes
and Bar codes
Print on medical paper, Tyvek®, and most poly and foil webs.
InteliJet TS 

X
Harsh Environment Print Head
The InteliJet TS X IP67 rated print head is the ideal machine for in-line printing of all the variable information required for Meat & Dairy packaging industry.
All New, All Metal design
One cable connection
IP65 rated in Run Mode
IP67 rated during Washdown
InteliJet
TS
Quattro
Harsh Environment HMI / Control Box
10.4" IP67 rated touch screen with built in label creation software and updated user interface
Controls 4 or more print heads
Built in multi axis traversing system controller
Saves optional traversing settings with lavel
Multiple customized password levels
Individual pen ink level monitoring and diagnostics
Internet enabled network support and software update
Full (VDP) variable data printing capable
PC control system with solid state drive
Ethernet, RS232, or discreet I/O to connect to packaging line
Full data logging support
Hygienic design
Interactive help system and how to videos
C.E. marked
Smart chip ink management system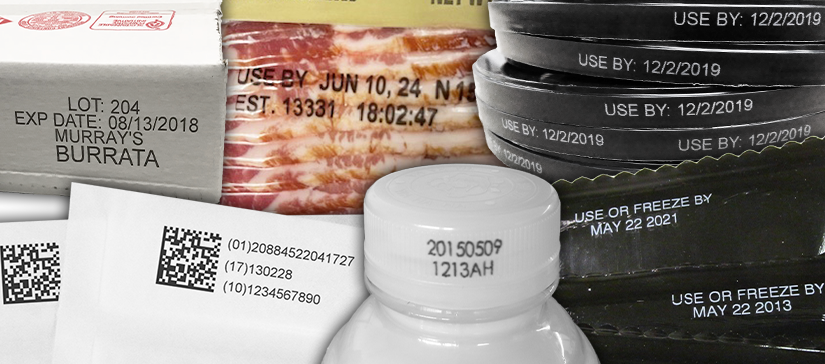 Specifications
Orientation of Print
Rotate (any direction in 1° increments)
Print Resolutions and Speeds
600x600 DPI at   25 IPS, 125 FPM, 0.635 M/S
600x300 DPI at   50 IPS, 250 FPM, 1.27 M/S
600x150 DPI at 100 IPS, 500 FPM, 2.54 M/S
Printable Items
All twenty-four Windows Unicode languages
Dynamic and fixed text
Dynamic and fixed bitmaps
Time/date stamp - fixed or real-time
Barcodes including 2D GS1 Data Matrix
Barcode width reduction feature for printing high quality barcodes on porous substrates
Printing Capability
Length:

600 DPI = 27" (685.8mm)
300 DPI = 54" (1371.6mm)

Height:
Controllers/Drivers
GUI interface software is included
Communication Interfaces
10/100-Base T Ethernet, RS-232
Get the most our of your InteliJet TS™ with innovative BELL-MARK inks
Resin inks for non-porous surfaces including poly & foil
Water-based inks for porous surfaces including medical grade paper & Tyvek®
Unique formulas for optimum color, contrast or minimum bleed
Black ink is the default color, 14 spot color variations available to meet your specific requirements
PMS color matching available upon special request
UV & IR components for security and the ultimate in personalization

Available Bulk Ink System
Reduces the cost per print and change over time
475mL or 800mL bulk ink supply depending on the ink
Can be used with a stationary or traverse print head
Optional Software
InteliJet TS Producer/Director
The InteliJet TS Producer separates template creation and control from day to day printing processes. Operating on any computer running Windows, it permits the creation of print templates that can be exported into the User Interface via an ethernet connection or by using a USB thumb drive.
Windows Print Driver
The Windows Print Driver allows the user to use third party software such as EASYLABEL and BarTender to create print jobs and then print them using the IPS hardware. Printing becomes as simple as using a desktop printer.
Remote Training & Support
BELL-MARK printers include remote training & support at no additional costs, only requiring an internet connection.