EasyPrint
MLP
Ape

x
Multiple Lane Thermal Transfer Printing for all flexible packaging applications
The EasyPrint MLP Apex is designed for versatility. The EasyPrint MLP is the ideal machine for in-line printing of batch codes, graphics, logos, sell-by dates, bar codes and other variable information. The thermal transfer technology prints directly onto packaging substrates such as poly films, foil, Tyvek®, medical paper, cartons and labels. The EasyPrint MLP Apex provides solutions for multiple package coding and printing on Multivac, GEM, Rapidpak, Repak, Ulma, Fargo Automation and all horizontal form, fill, seal, packaging machines.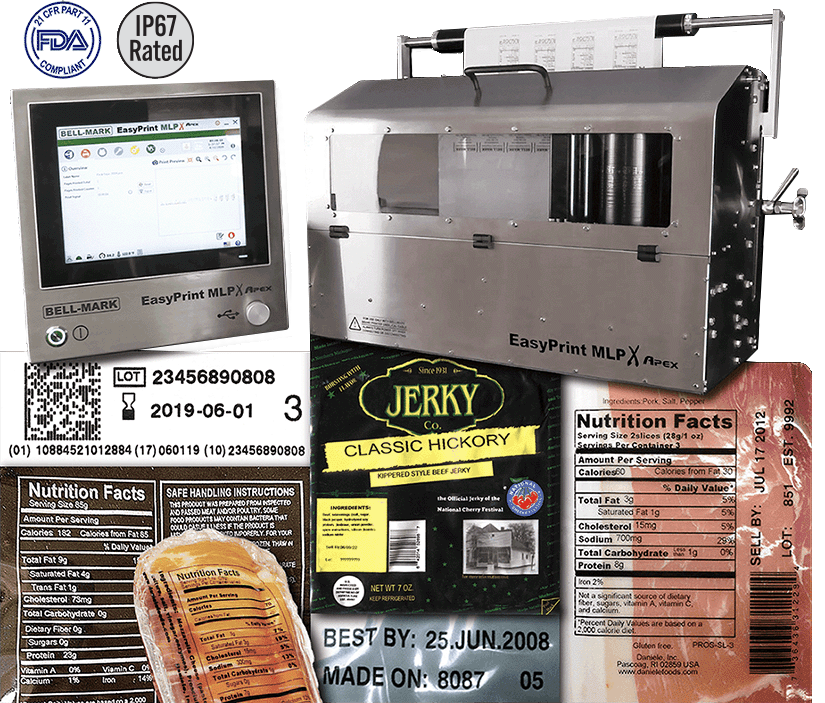 Multi Lane - Traversing Printer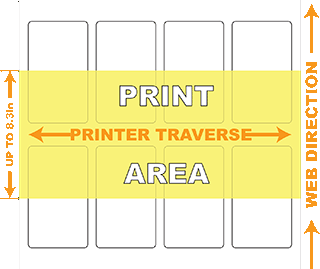 s p l i t p l a t e n
Multi Lane - Multi Row - Traversing Printer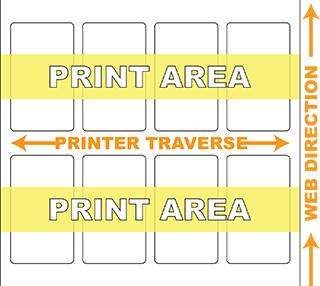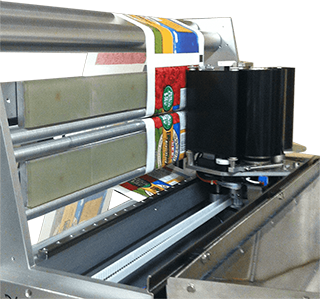 Print multiple lanes with a single sweep of the head.
Features
Ribbon saving feature reduces ribbon waste up to 50%.
Low air pressure detection maximizes print quality for critical applications.
Carriage home position is located at operator side for easy ribbon changes.
Floating print head provides perfect alignment to substrate for high quality printing.
Available with 2", 5". and now 8.3" print heads.
Modular circuit boards makes service and maintenance a breeze.
Advanced IP67 rated design includes sealed electrical bay and watertight connectors.
Category 3 safety standards with fail safe circuitry.
Harsh Environment HMI / Control Box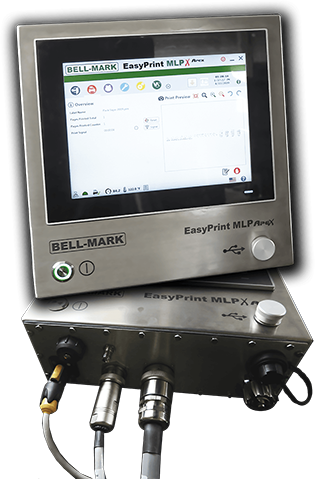 10.4" IP67 rated touch screen with built-in label creation software and updated user interface
PC control system with solid state drive
Ethernet, RS232, or discrete I/O to connect to packaging line
Save optional traversing settings with label
Full (VDP) Variable Data Printing capable
Remote support, training, and software updates are a standard feature, requiring only an internet connection
Multiple customized password levels
Full data logging support tied to individual users
Interactive help system and how to videos
Mil-spec water-tight connectors
Hygienic design
C.E. marked
EasyPrint
mlp

WAS

Web Advance System
Attaches directly to an EasyPrint mlp and allows for multiple rows of printing on Horizontal Form/Fill/Seal machines, without the need for additional print stations.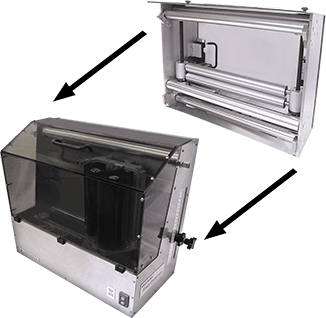 Benefits of EasyPrint Thermal Transfer Printing
Saves Time and Money
Thermal transfer eliminates costly setup and downtime of changing metal or rubber type on hot stamp and competitive coders. No messy ink jet cleanup or downtime. The EasyPrint MLP Apex is an easy alternative to labels and pre-printed films.
More Prints Per Ribbon
Over 51,181 (19.05mm) prints per ribbon. The EasyPrint MLP Apex has an automatic, highly accurate, ribbon advance system that minimizes ribbon usage and delivers more prints per ribbon.
High Speed
Unique electronic design enables printing at speeds up to 600mm/sec. across a web.

Specifications
Technology
Direct Thermal Transfer
Print Area
Up to 8.3 x 23.62in (213 x 630mm)
Print Speed
From 25mm/sec up to 600mm/sec
Print Density
300 DPI (12dots/mm)
Print Head Size
2in, 5in, or 8.3in
# of Lanes to Print
Up to 99
Graphic Logos
BMP, DXF, PCX, TIF, WMF, GIF
Bar Codes
EAN 13, EAN 8, Code 39, 2/5 Interleave, UPC A, UPC E, Code 128, EAN 128, HIBC LIC 128, PZN, EAN add-on, Date Code, Data Matrix
Time/Date
Yes
Memory Storage
On Board USB x2 or PC
Ribbon Length
3,198 ft. (975m)
Communication
RS232, USB, Ethernet
Display
Color Touch Screen
Temperature
41°F - 104°F (5°C - 40°C)
Humidity
10 - 80% without condensation
Electrical
115/230 VAC, 50/60Hz, 400VA
Remote Training & Support
BELL-MARK printers include remote training & support at no additional costs, only requiring an internet connection.